Creating the best in children's theatre for over 17 years!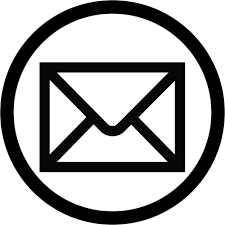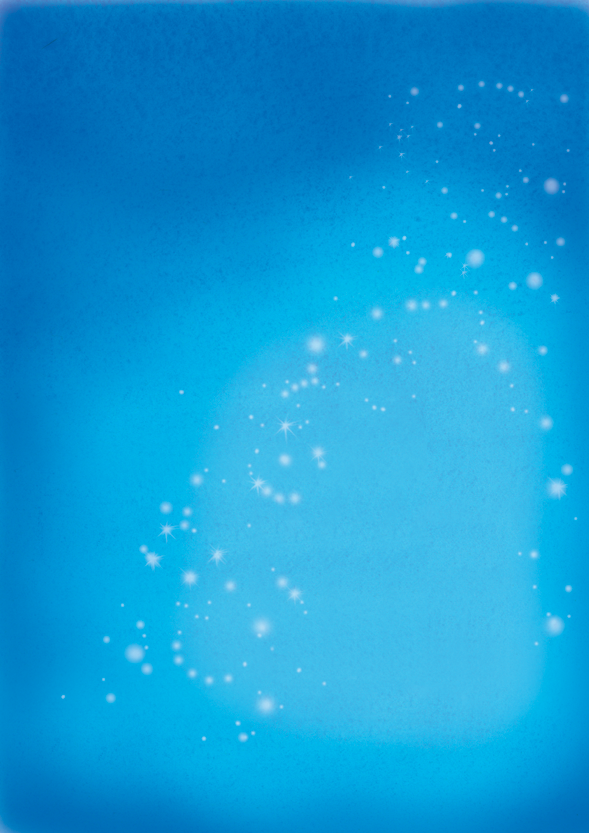 Tim Warnes, the amazingly talented illustrator has created the beautiful pictures from I've Seen Santa. To view more of his really gorgeous work for children, visit his website. There are loads to enjoy:
David Bedford, the author of I've Seen Santa has written more than 40 books, having 12 published in just one year! He offers author talks, where he encourages children to write, be creative and read for pleasure. Find out more about David by visiting his website:
Meet the author & illustrator
I've Seen Santa is published by Little Tiger Press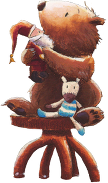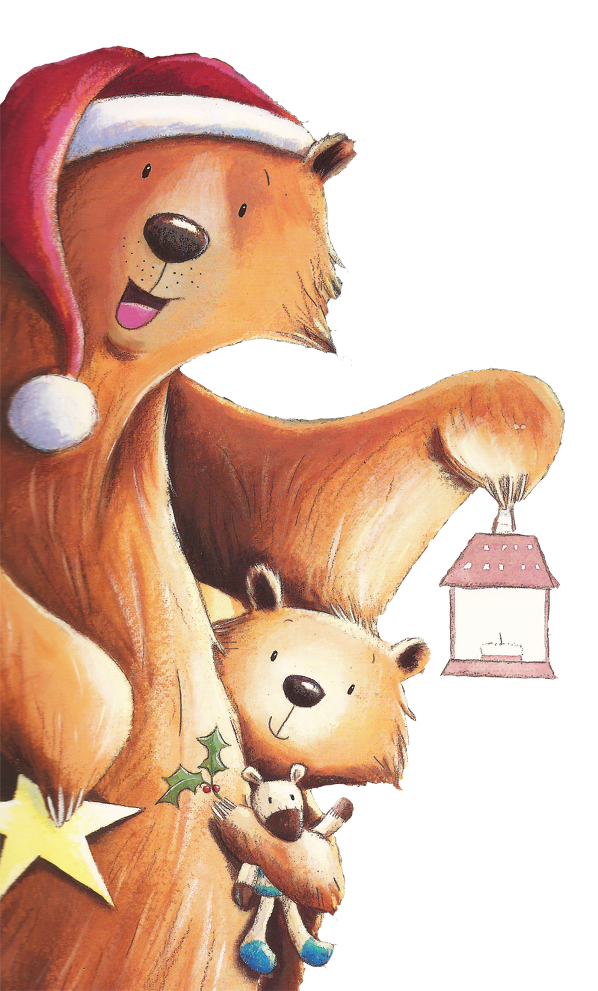 Illustrations copyright © Tim Warnes 2005
About the Show
It's Christmas Eve, and as the snow falls gently, Little
Bear is very excited indeed. He can't wait to see Santa!
                                  "Santa will come just as soon as you go to sleep,"
                                     says Mummy Bear.  But Little Bear is far too
                                      excited to sleep. So when everybody is tucked
                                        up in their beds, he finds a hiding place and        
                                        waits, - for a very long time!
                                       Then suddenly... Glug, glug, glug! What's that
                                    noise?  There's somebody downstairs.  Could it
                                  be SANTA? Little Bear pops his slippers on, and
                                    tip-toes downstairs to find out for himself.
This delightful show comes to life with our usual blend of songs, music, puppetry and magical storytelling. It's the perfect treat for Christmas, especially for children at Foundation Stage and KS1.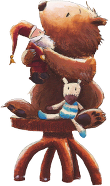 Little Tiger Press Website
More shows
A funny, festive treat based on the bestselling book by
David Bedford & Tim Warnes. For children
at Foundation & KS1 level.
TOURING TO SCHOOLS (Autumn 2015 & 2016)
Links to your Curriculum
This fantastic new show covers so many aspects of PSHE, including making new friends, telling the truth and Going for Goals.
Audience size per show
Our shows are designed to be highly interactive, with your children helping the characters on their journey.  We also use audience members names in the show. So, we limit each audience size to around 150 to help ensure that everybody has an amazing experience.
Full Day Visit
With a full day visit, you can look forward to a show in the morning followed by another show in the afternoon. Or, your children can watch the show in the morning, and then we will run up to three adventure workshops through-out the day (up to 35 children in each workshop). It really is a fantastic experience!
Half Day Visit
If you're looking for the perfect treat for your children, then book us to come along
for just a performance in the morn-ing or afternoon?!
Fabulous Teaching Resources
Our brilliant Education Consultant, Katy Ward (herself a primary school teacher)
has written a bumper pack of teacher resources to accompany our visit to
your school; there are notes to help prepare you for our visit, and a variety
of fun activities for you to do with your children for many weeks to come.
Fees
Our fees vary depending on the size of your school, the distance we
have to travel and the number of shows, etc that you book. So, it's
best that you get in touch to discuss your individual requirements.  
We've been visiting schools for 17 years, and we find it best to
speak to you first so that we can give your children (and staff)
a truly amazing Blunderbus experience.  
Get in Touch
We'd love to hear from you! So, why not get in touch? Give us
a call on 01636 678 911 for a chat or send an email to
Merry Christmas!