Creating the best in children's theatre for over 17 years!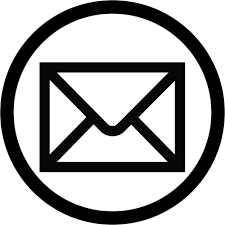 Jeannette Longworth
Assistant Director
Jeannette studied at Richmond Drama School and then Coventry Centre for Performing Arts. On graduating she set up The Purple Scorpio Theatre Company - a small-scale TIE Company with one of her fellow students. Between them they devised and toured plays and workshops to infant and junior schools based around the National Curriculum.
After half heartedly deciding that acting was not a sensible job for a grown-up, Jeannette tried a wide range of occupations: including qualifying as a teacher, specialising in teaching students with learning difficulties and behavioural issues. However, not even the lure of the Cornish lifestyle was enough to keep her away from the world of theatre. So, Jeannette packed in her sensible teaching job, sold her Penzance home and moved back to London to pick up where she had left off.
Since returning to the profession, Jeannette has toured in a variety of stage productions and been in several short films. Her roles have been extremely diverse and include Inez in Jean Paul Satre's 'No Exit' (which she also co-produced), Poncia in Lorca's 'The House of Bernada Alba', and Widow Twanky in 'Aladdin'.
Jeannette joined Blunderbus for a 5 month tour nearly 8 years ago and is not quite sure where the time has gone to. She can only put this down to the incredible amount of pleasure that working for Blunderbus brings. She now thinks that leaving Blunderbus will involve a lot of kicking and screaming or a big wooden box!!
Since being with the Company, Jeannette has gained a huge array of skills. As a resident member of the Blunderbus team, Jeannette has played Grandma/Elmer in our original version of 'Elmer the Elephant', The Crocodile in 'The Selfish Crocodile', Captain Smollett/Mrs Hawkins in' Treasure Island', Hans in 'The Dragon's Daughter' and she is very proud to say that there is not a single role in 'Giraffes Can't Dance' that she hasn't played!
In her role as assistant director, Jeannette is responsible for re-directing shows, booking tours, negotiating contracts, arranging actor accommodation and organising the company daily schedule. She is a bank of knowledge, and there isn't a venue or venue manager she doesn't remember at the drop of a hat.
In her non-acting world her greatest achievements are completing the London Marathon, and having friends who think she is competent enough to be a God mother.
<< Go back