Creating the best in children's theatre for over 17 years!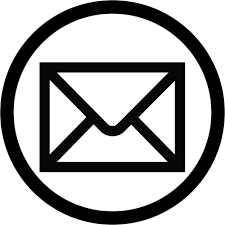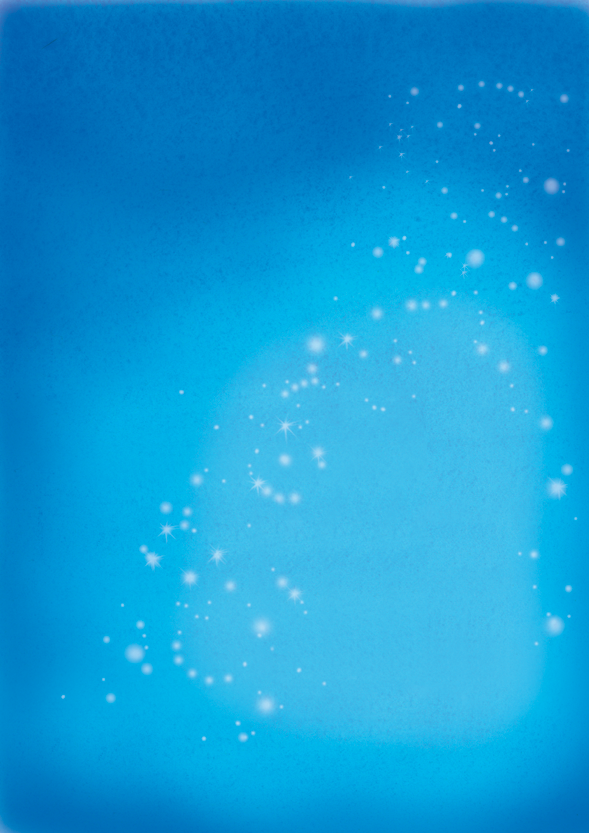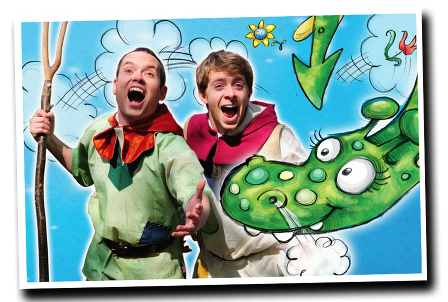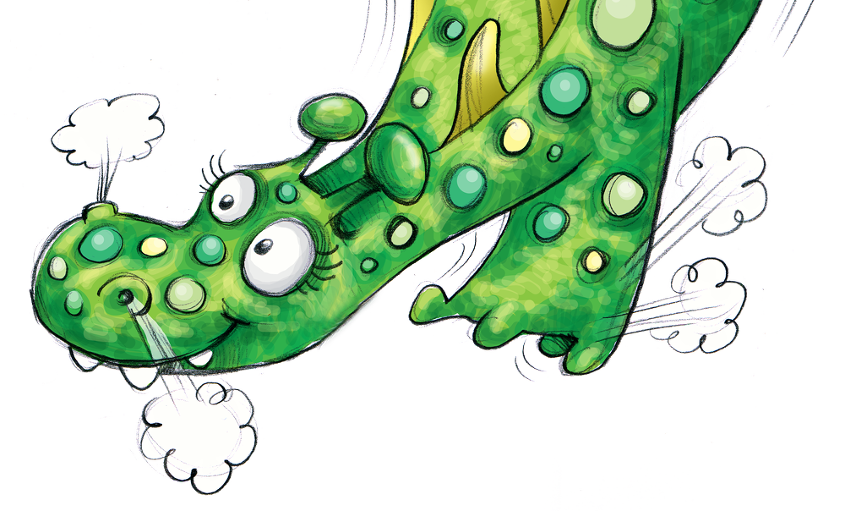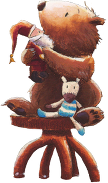 Dotty is a baby fire dragon.
Dotty is a baby Fire Dragon. She lives in a dusty old castle with her grumpy dad, Mr Dragon. She
loves to watch the children playing in the village below, and wishes she could play with them, too!
One day Dotty has a brilliant idea - she will fly down to the village and say hello! After all, everybody loves surprises, don't they? But will Dotty make new friends, or will the village
folk chase her back home again?
About the show
Brought to life by acclaimed Blunderbus Theatre, this
big-hearted tale of true friendship is told with magical songs, enchanting
music and exquisite puppetry.
Performed in a host of open-air settings, this fantastic outdoor show is full of charm. There are plenty of laughs, lots of surprises and even a life-sized fire breathing dragon! Little people aged 3+ will love this funny, heartwarming tale. But, big people will have lots of fun, too. You can't help but fall in love with Dotty the Dragon.
This is an open-air performance with limited wet weather cover and no seating provided, so please bring your own low-backed seating or picnic rugs. We will perform whatever the weather, so check the weather report on the day of the show so you know what to wear!  Sadly, we are unable to offer refunds. Don't forget to arrive early to bag the best spot, and if this is your first visit to see a Blunderbus outdoor show, remember the following:
 

Join in and have lots of fun!

We'll perform, whatever the weather

Bring a picnic, a blanket and/or low-backed seats

Save a sandwich for our poor, starving actors

If you're late, the actors may include you in the show!

 
The show lasts for 90 minutes, but there will also be a 20
minute interval about halfway through. After the show, there
will be a chance to meet Dotty the Dragon, say goodbye and
have your photo taken with characters from the show.  
If you're looking for a perfect family treat for the
summer holidays, then look no further! This is our
5th year of touring to outdoor venues from castles
and country gardens to stately homes and historic
courtyards. For Summer 2016, our fantastic outdoor
family show will be Dotty the Dragon, a magical
fairytale adventure for all the family. Read on to
find out more about the show...
The link below takes you to some lovely pictures and information about
last
year's outdoor show,
My Pet Monster and Me
.
A funny, dragony adventure set in the great outdoors.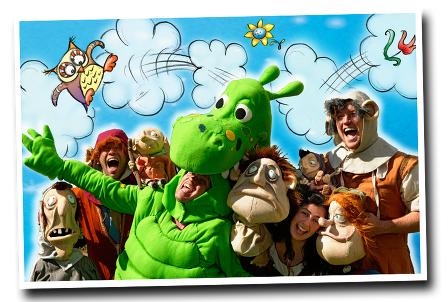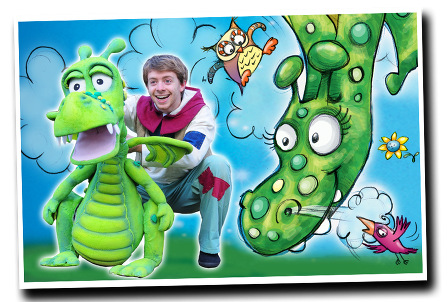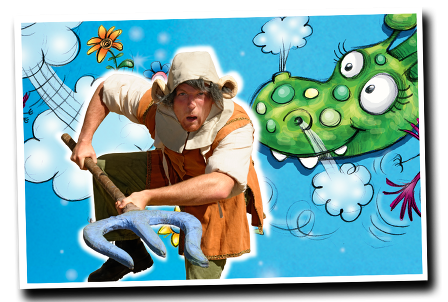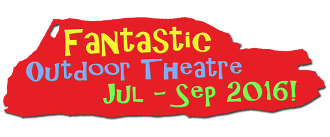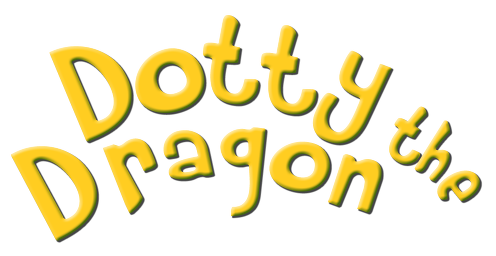 How to book tickets?
It's simple; follow the 'book tickets' button above, choose the venue you would like to visit and then you can either book your tickets online, or call the box office to book your tickets. Enjoy the show!
Take a sneaky peek at last year's show?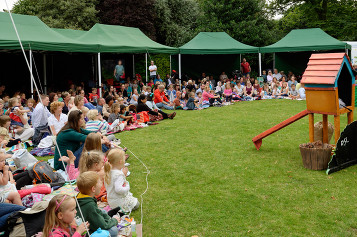 Book tickets